Career Coaching Certification

Join the next cohort: February 29th  – July 13th 2024
Super Early Bird Offer  until December 30th.
Blend your personal touch with a proven, ready-to-use, career coaching methodology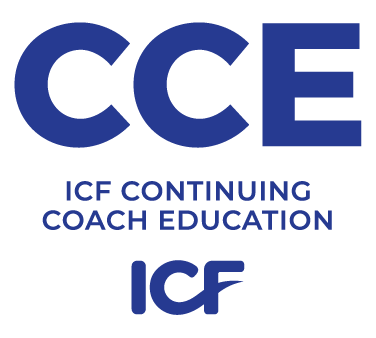 3 reasons for you to choose career coaching
Career's Impact in people's lives
The Future of Careers
People will work on 2-3 professional missions simultaneously
The work will rather be about creativity, contribution and impact than routine, survival and basic needs
Professionals will develop multiple revenue streams
The Present Career Situation
Jobs are taking a lot more than a half of peoples' active lives
There's an unprecedented need for meaning & positive impact in the workplace
Only 20% of employees are engaged at work (Gallup 2021)
The Coaching Market & Careers
The coaching market is valued at 20B$ in 2022 and raising
50% of people are planning to leave their jobs (The Great Resignation)
If we start from the idea that every coacheable person has a career, therefore the career market is a perfect replica for the overall coaching market in size
The Global Jobs Market Transformation
Up to 375M people may need to switch occupational categories by 2030 (McKinsey)
By 2025, 85 million jobs may be displaced by a shift in the division of labour between humans (WEF)
97 million new roles may emerge that are more adapted (WEF)
10M jobs will disappear in the first 8 largest economies by GDP (McKinsey)
Freelancer Market is booming
Career Coaching Certification Program Overview
29th of February – 13th of July 2024
Every Thursday from 19h00 – 21h00
Sessions will be recorded (if you miss one or two you can always watch them in replay later)
FULL ONLINE
Language: ENGLISH
20 hours – online synchronous training sessions
3 Master Trainers & Coaches
55% practice & 45% theory content
unique blend of cumulative experience from 6 top coaching schools, internationally renowned.
Price Super Early Bird 483 eur* + VAT (in 3 installments)
or 1450 eur* (+VAT) – full price discounted from 1750 eur
Get 7% off if you pay in full using the code: CCC7 or pay in 3 instalments (1 instalment / month)
This program is for you if…
Still have questions?
Book a free Strategy Session
Career Coaching Certification Program Outline
I am proud to call myself a Career Coach after getting the Certification with the amazing coaches, mentors, and trainers from Career Shift: Cristina Chis, Mihai Zant, and Viorel Bucur. It was an amazing journey together with them and my peers, where I learned a lot, faced most of my saboteurs and fears, was challenged as a professional and a coach, and realized again and again that everything is a matter of mindset. This program is all about mindset, with a coaching approach and, at the same, very pragmatic, efficient, powerful tools, instruments, and practices. I totally recommend investing in this program for personal and professional development. It absolutely pays off
For me, Career Coaching Certification was more than a certification program, it was a path breaker and the place where I gained more confidence in myself. It was a great network opportunity and a great experience, challenging at times, but rewarding. I loved the energy that Mihai, Cristina and Viorel exuded at each meeting and the way they approached each topic. Most of all, I appreciate that the program was not just theory based and I could apply on myself everything I learned and then apply it with my clients.
This program represented a time invested in myself which helped me overcome some of my limiting beliefs. It gave me exposure to a group of exceptional people united by real passion for people. Last but not least, it gave me the ingredients for a professional re-launch that can be easily monetized.
For me, this was an exploration of an area that has been challenging me for most of my life. It has been extremely helpful to embark in this inner journey and it even brought clarity in my personal life. The course came with new relationships and offered me a structure that I can use in any kind of coaching process, not only career related. All of it - it's definitely priceless!
Career Coaching Certification is a "foundation" program that gives you the know-how, tools and clarity, so at the end, you can already have a professional kick-starter, if you are willing to do the work.
This program brought them all: new tools to integrate in my "arsenal", a great package for clients, clarity on this niche. Lots of questions to think about, to answer myself and to ask my future clients. Last, but not least, the community: great colleagues and trainers, great connections for the future.
Next cohort: October 5th  – December 14th 2023
Reserve your spot now for
Career Coaching Certification – limited places.
Super Early Bird
483 eur* + VAT
(in 3 instalments)
OR 1750 eur * + VAT (full price)
*Get 7% off if you pay in full using the code: CCC7
OR pay in 3 installments (1 installment / month)
Still have questions?
Book a free Strategy Session